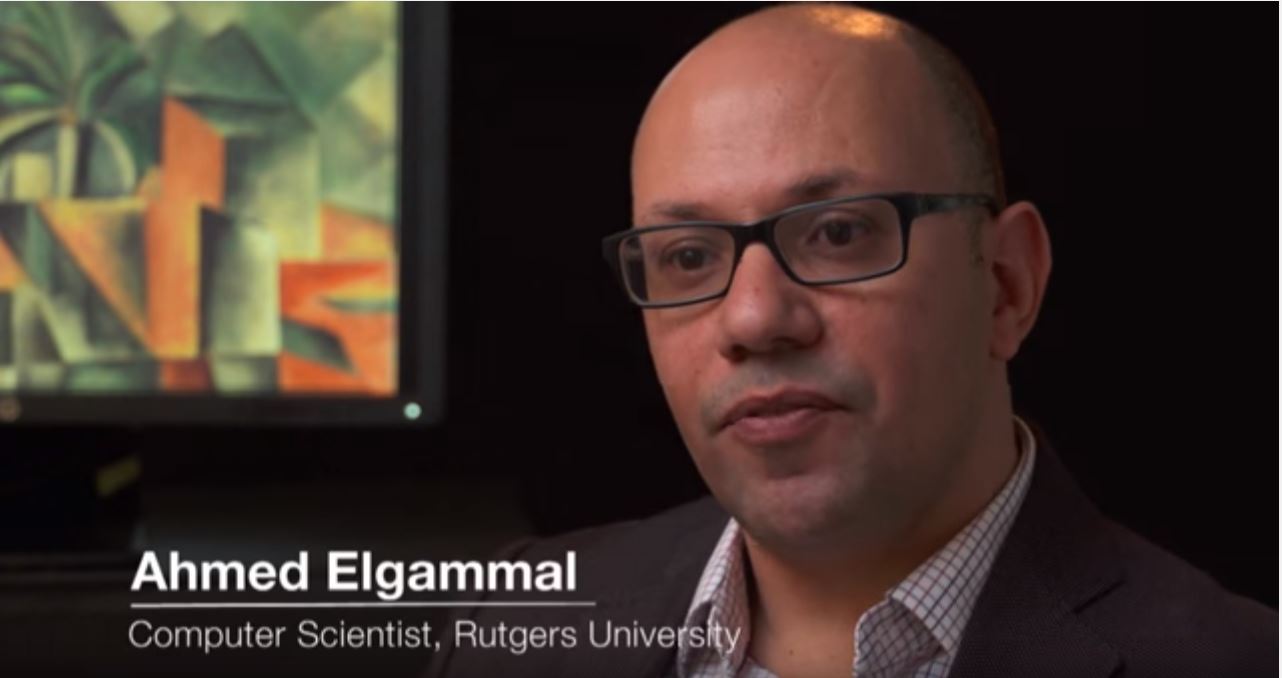 PBS New Jersey and Philadelphia filmed a segment on an Art and AI Lab at Rutgers University.
The lab aims to "push the envelope of computer vision and artificial intelligence by investigating perceptual and cognitive tasks related to human creativity."
The segment can be seen here.
When people discuss the relationship between art and AI, they tend to view AI as a means of analyzing social and artistic trends. However the lab at Rutgers uses AI software as a means of visual perception. The lab's research reflects this ideal- its algorithms have claimed to understand how to classify artwork by style and measure seemingly abstract concepts such as creativity.